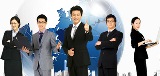 Staff Augmentation
Infobiz Systems is a premier IT staffing company, with multiple years
of experience in recruiting ... more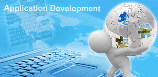 Application Development
Infobiz Systems is an innovative and cost-effective software solutions provider
striving to help organizations ... more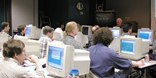 Training
Infobiz Systems offer training in key technologies to modernize our soft-
ware development skills ... more
Application Development
Infobiz Systems is an innovative and cost-effective software solutions provider striving to help organizations attain their business goals effectively and efficiently. With our technical expertise and proven quality service, we create a collaborative effort with our clients to address their business objectives and provide software solutions of diverse complexities.
We blend business strategy, processes, user input, and best management practices into our framework, leading to applications that successfully meet client expectations. Our commitment to providing our clients superior service and support has led to the development of proven service models created to effectively meet diverse clients' needs.
We customize our services according to each client's special needs by employing flexible service models drawn from years of experience helping our clients outsource software services. Our teams are experts in key application development platforms, tools, and development languages such as:
» Java/J2EE
» C, C++
» VB, .Net
» Oracle, DB2
» Web Logic, Web sphere, JBOSS
» Windows, AIX, Solaris, Linux, HP Unix
» Clear Case, Test Director
» Rational XDE, Load Runner
.
Infobiz Systems global delivery model brings a strategic blend of on-site and offshore resources to develop high quality, low cost custom software applications.