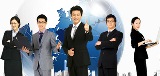 Staff Augmentation
Infobiz Systems is a premier IT staffing company, with multiple years
of experience in recruiting ... more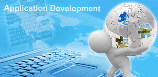 Application Development
Infobiz Systems is an innovative and cost-effective software solutions provider
striving to help organizations ... more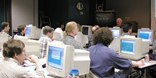 Training
Infobiz Systems offer training in key technologies to modernize our soft-
ware development skills ... more
Staff Augmentation
Infobiz Systems is a premier IT staffing company, with multiple years of experience in recruiting the right resource for your company.
Technology Staffing is the core recruiting division of Infobiz Systems. Identifying professionals with the exact blend of technical skills and experience is our key strength. Our team of highly skilled and experienced recruiters, work continually with the employers and job seekers, providing appropriate technical resources for their projects, whenever and wherever required. We work with companies in a wide array of verticals, including retail services, financial services, professional services, insurance services and healthcare industries.
Our Services :
Temporary Staffing
Supplemental Staffing: Whether the project is large or small, short-term or long-term, we have the qualified, trained professionals for your need. The hassle of finding professionals who will only work for a short term can be eliminated when you allow us to staff your special projects.
Contract to Hire Staffing
Finding the right person who not only does a good job but also fits well in your company can be very challenging. It takes time to find out if the individuals will be a long-term fit. This option allows you to try before you buy so you can better understand if the person will be a good all around fit for your organization.
Direct Hire Staffing
Infobiz Systems has an impressive track record of strong business relationships and successful placements. We find what we're looking for. We've helped companies like yours, and the companies you do business with, too. Our candidates fill integral roles that contribute to their ongoing success.